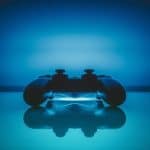 The PlayStation 5 is one of the most sought game consoles of its time. Because the technology continues to flourish, making game play more fun.  In addition, Sony's game system continues to  gain more accommodations and credit for this release.  However, if you are facing a time when you need cash now, doesn't mean you are willing to part with your PS5.  Therefore, it makes more sense to get a secured cash loan when you pawn PlayStation 5 at Tempe Pawn & Gold.   But if you want the best cash offer today, and in the end still have your PlayStation 5 in the end, come on down!  As a result, we will put cash directly into your hands today and have 90 days to repay the loan.
Advantages When You Pawn PlayStation 5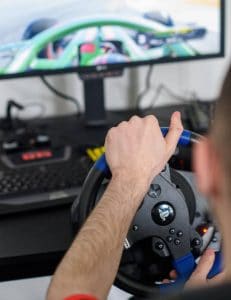 Just because you need extra cash, does not mean you are willing to sacrifice and sell your valuables.  This is where pawn loans can be quite helpful.  Pawn loans are also known as secured or collateral loans.  This means that your short-term loan is based on a percentage of what the current market value of your items.  Therefore, we do not run a credit check, verify employment, ask for proof of income or waiting for a loan approval.  Because your loan is secured with the valuables you have brought into Tempe Pawn & Gold.  Furthermore, until the loan is paid in full, we keep your PS5 locked in our vault for the duration.  As soon as the loan is satisfied, we return your belongings back to you.
You can satisfy the loan at any time during the 90 day agreement.  In addition, we pro-rate the interest to date of payment.  This means, the sooner you pay off the loan, the less you pay in interest.  Although, if you need more than the 90 days, we do have an option.  Come in and pay just the interest that has accrued, and we can extend your loan for another 90 days.  However, if you do not see it fees able to pay off the loan, you can choose to relinquish your PS5 to us.  As a result, you will be relieved of all obligations to repay the loan.
Get the Most Cash Possible from Your PS5 Pawn Loan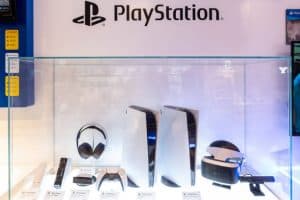 If you want to guarantee to get the most cash possible from your PlayStation 5 pawn loan, here are some helpful hints…
Bring your PS5 Console in with any and all accessories it came with at time of purchase.
Remember to bring any receipts pertaining to its purchase, along with the original box it came in.
Make sure you present it in its best possible condition when you bring it into Tempe Pawn & Gold.
You can bring in any and all additional games your have purchased, along with extra controllers, games and accessories you have for the gaming system.
The Pawn Shop Tempe Relies On
Tempe Pawn & Gold is the pawn shop Tempe, Mesa & surrounding areas rely on for the best cash offers on valuables.  Our store has served these communities for over a decade, and continues to put the most cash possible in your hands, every time!