The value of diamonds are truly timeless, and are a staple in many different traditions across the United States of America.  The inherent and tangible value that they have makes it ideal for a wide array of vital life events like weddings, or family heirlooms.  No matter what kind of diamond jewelry, it's clear that it can be worth thousands and thousands of dollars.  When times of financial dismay strike, we never think about parting with such precious heirlooms, and at Tempe Pawn and Gold we would never expect you to either.  At our Tempe pawn shop, we're happy to offer cash diamond jewelry loans wherein you can get the fast cash that you need, and not give up possession of your diamond jewelry forever.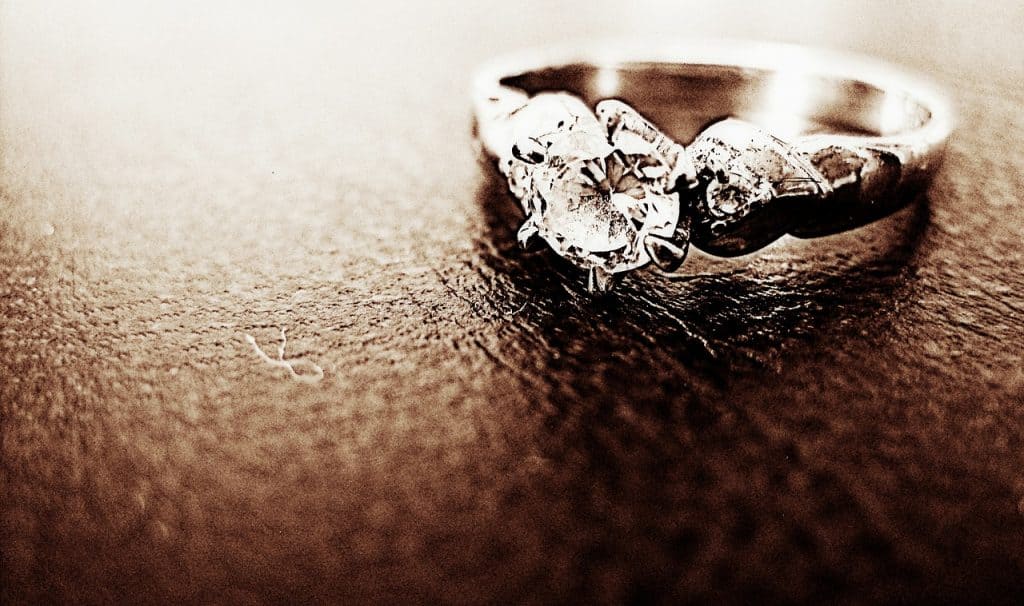 The Jewelry Loan Specifics
The most important part of any diamond jewelry loan is the valuation stage as a pawn loan is entirely based on whatever this value is.  To this end, we employ only those who have had years upon years of hands-on diamond jewelry experience and are true experts at evaluating the true cash value of all kinds of diamond jewelry.  The very first thing our associates will do at our Tempe pawn shop is come up with some sort of a cash valuation to base the pawn loan off of.
When you accept this offer, there's a few different things that happen no matter if you're from Scottsdale, Tempe, or Phoenix.  We collect a few signatures from you, and place the diamond jewelry inside a bag while collecting your signature.  We want all our customers to rest assured that their property is safe, sound, and not being touched while in our possession.  This also means that your diamond jewelry will also be stored inside our safe, secured, and monitored vault throughout the entire duration of the diamond jewelry loan.
At Tempe Pawn and Gold the interests of our customers always come first, and you will struggle to find another Tempe pawn shop who shows the kind of care and respect towards physical possessions that we do.  No matter which employee, no matter what day of the week, all our diamond jewelry loans are given the most amount of professionalism available.
Repaying Pawn Loans Is Easy
Your cash jewelry loan is written out for a period of ninety days by default according to an Arizona law.  This pawn loan can literally be paid off the very next day, or you can wait to pay it off on the ninetieth day.  The repayment period is extremely flexible in this regard allowing customers whatever sort of window they need to get back on their feet.  If on the ninetieth day you're still not ready to pay off the entire loan balance, then that's no problem at Tempe Pawn and Gold!  With a simple payment on the interest that has accrued up to that point, our pawn loan associate will have no issue extending it for another ninety day period at no additional charge.