Highest Rated for Electronics Buying in Tempe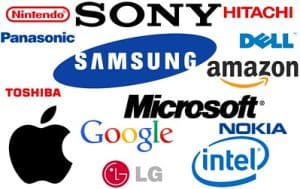 Do you have Electronics? Of course, you do! Then, by all means, stop by Tempe Pawn and Gold. We want to buy electronics you might have for CASH!  We will pay you the most cash for your electronic devices like Digital Cameras, Smart HD TV's, tablets, PCs, Gaming Consoles, it makes no difference to us, we want to buy your electronics.
Cell Phones to electronic power tools, we buy it all. Electronics of almost any type and brand, we are here to offer everyone in Tempe and surrounding areas the absolute most money for your electronic devices!
WE BUY:  Apple – Samsung – LG – Lenovo – HP – ASUS – Dell – Intel – Sony – And more!
HASSLE FREE ELECTRONICS BUYER IN TEMPE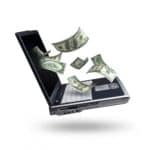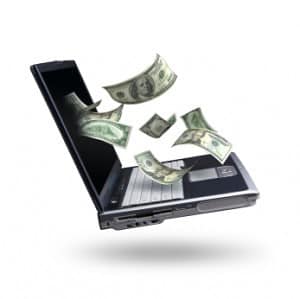 We are the top Electronics buyer in the industry, and we guarantee the highest payout for your electronic devices. As an electronics buyer, we will buy current model laptops that are 2 years old or less. This incentive includes Apple or any other brand you might own. Just bring your electronics devices to us; please remember that for us to give you the most cash for your electronics, you should bring in all remotes, power cords, manuals, and accessories. Anything less is a bust. Sadly, due to spacing concerns, we cannot take in desktop systems. Only laptops at this location.
We're hassle-free because of our process, and also our strive to serve the citizens of Tempe.  We're here to take care of our customers, not to make a quick dime off of them.  Through having associates that themselves reside in Tempe, we do everything in our power to give our customers the breathing room they need at our pawn shop.
We Buy Electronics of All Kinds
Having been the electronics buyer Tempe trusts for over a decade, we've made our buying process quick, easy, and simple to help our customers get out of their financial troubles.  The process all begins when you come and pay a visit to Tempe Pawn and Gold with your electronics.  The most important part of this aspect is to bring all cords or accessories that are necessary for the use of the item.  This means chargers, television remotes, original tv stand, and whatever small things we may need to test the item. Without these accessories, we unfortunately will not be able to consider taking it off of your hands.  Furthermore, if you still have the original box they came in, and/or the sales receipt from the time of purchase will increase your cash offer!
Another point to make is that we can only accept the latest models, be it TV, laptop, phone, etc., that have a resale value of $150 or more.  Frequent customers to our store know the core reason the moment they set foot in the door. Our space is limited, thus the decision was made to slow down what we can take in. The safe bet is the following:
TVs: Make sure they have all accessories, primarily the remote that came with the TV itself. Also, we cannot take in wall-mounted TVs as the mounting bracket was most likely sold separately. However, we will need the original stand in came with at the time of purchase. Lastly, TVs must be within two years of the time it was originally bought.
Phones. These must be working and with no damage. They must also have the necessary accessories that come with the phone itself; just like with TVs. Also like TVs, the phone must be within two years of its release date.
Laptops. Laptops must be in good working condition with the latest version of Windows. They must also be complete with all accessories that came with the laptop as well. Finally, as with all electronics, the 2-year standard applies here as well.
Gaming Consoles, Laptops and Gear.  This includes PlayStation 5s, Xbox Series X/S, Nintendo Switch, accessories you can buy separately, Lenovo, Asus, Razer Blade and more.  Please remember all power cords, controllers and any and all accessories it came with at the time of purchase.
There is still plenty of electronics options, so don't feel intimidated to stop by and have us buy your electronics!
What Happens After That?
Next, our pawnbroker will evaluate your item by looking at its overall condition, and then doing some research on the Internet to get a market price for the item.  We'll present our offer to you. And do understand, you are always more than welcome to negotiate to raise our offer.  At Tempe Pawn and Gold, our assessments are free of charge, and you are never under any obligation to accept our cash offer.
Once you accept, we'll need to see your valid driver's license to complete the sale, have you sign the bill of sale, and hand you the offer in cash.
HIGHEST PAYOUT ON ALL ELECTRONICS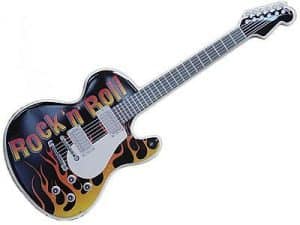 For the musicians who have either outgrown or upgraded, no problem! We will buy your electric guitars, electric drums, synthesizers, electric mixers, amplifiers and more. Gibson, Yamaha, Peavey or any other brand you have. Electric bass and electric keyboards; Our electronics buyers are available right now to make you a cash offer! Just make sure you didn't rock too hard that you break your instrument; they have to be intact.
Bring in your Electronic Device to Tempe Pawn and Gold and let out skilled electronics buyers make you the best cash offer around. Come on over today to get a free quote on your electronic items. No harm in that at all!