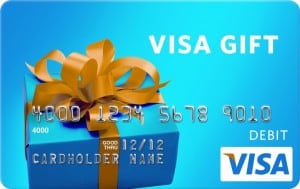 Pawn Gift Cards for Fast Cash in Tempe!
All of us enter times of financial struggle, and often are not sure how we're going to get out of it.  The one source of cash we rarely remember to think about is gift cards.  We get gift cards for just about every holiday in this day and age, especially for birthdays in which we end up getting dozens!  We get more than we even know how to spend.  Here at the #1 Pawn Shop in Tempe, Mesa, Chandler, and Scottsdale, we can get you that fast cash you need by pawning your gift cards.
Even aside from financial struggle, sometimes pawning gift cards is just the best way out of a bad situation.  Particularly lately for all special events, Christmas, Graduation, birthdays, we all seem to be getting gift cards all the time. If you're not much of a traveler, would that Airbnb gift card be of much use, or would the MONEY from it be better used (Don't Scratch the PIN!)? What're you gonna do if your grandma got you a Home Depot gift card?  Go buy some plywood?  But you also don't want to look like a jerk to your grandma, so you're gonna wanna hold on to that Home Depot gift card and tell her you spent it.  A great thing to do in the meantime is to pawn your gift card and just turn it into cash for the time being.  That way, you get what you want in the form of cash, and we can keep poor little grandma nice and happy.
How Does Pawning Gift Cards Work?
The process is incredibly simple, but first I want to say: we will pawn ALL gift cards.  Our lovely staff doesn't care if the gift cards are from Home Depot, or even Victoria's Secret, we are happy to make you a pawn loan for it.  Now, how it works is JUST as easy: bring us your gift card, but DON'T, I repeat, DON'T scratch off the pin.  If you've already scratched off the pin, then we can't do anything, because you could just walk out of our pawn shop, and spend all the money on the gift card as soon as you leave, leaving us sad, and broke.
After you've brought in the gift card, all our lovely staff members have to do is either call, or check online, to verify the balance on the gift card.  Once this is done, they will make you an immediate cash offer for pawning your gift card.  What we can also do, is we can give you even MORE money for just outright buying your gift card.  If you want it back though, pawning your gift card is definitely the way to go.  Once you accept our cash pawn loan offer, then we'll just take a couple of signatures from you, and give you the fast cash you need.  All of this is done in just MINUTES, and will meet your financial needs.  IF you'd like more specific details on this type of pawn loan, please visit our pawn loans page.
One last thing!
If you've already spent some of the gift card inside of a store(not online!) a lot of the time they don't need to scratch off that PIN that's on the back.  We would be more than happy to buy gift cards even if there's a smaller balance on it.  We are able to check the balance of your gift card and we can still pay you money as if the full balance was there, but obviously a bit lower.  Don't think that we can't be your gift card buyer in Tempe, Scottsdale, or Phoenix if you've spent some of your gift card.  We're here to help our customers as the best pawn shop in Tempe, and will explore any options with you to get you fast cash.
Tempe Pawn and Gold has been proudly serving the cities of Tempe, Mesa, Scottsdale, Chandler and the surrounding areas for over a decade, and strives to be the NUMBER ONE Pawn Shop in the Valley. So come to the store where even those old, unused gift cards can still keep on GIVING.  We will always do our best to give you the most cash we can for them.