Pawn Gaming Laptop for the Most Cash Around!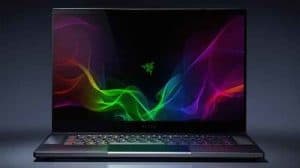 Electronics are the most essential items to our everyday lives in the 21st century.  From smartphones to televisions to computers, they're an essential part of our lives.  Gaming has grown quickly from a niche hobby to something a third of the world participates in.  We've even seen video games make it to the front page of major cable networks like ESPN.  For gamers on the go, gaming laptops have become an essential option, but don't come at a low price.  Starting at near $1000, video gaming computers are not cheap.  At Tempe Pawn and Gold, we've dealt with more than a few, and are the professionals you can trust when you need to pawn gaming laptops.
We know the true value of your gaming computers and accessories, and are the only place you should trust in Tempe.
The Top Pawn Prices for All Gaming Items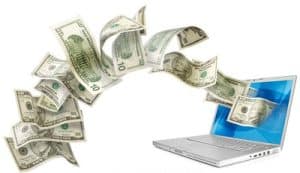 Gaming laptops have been one of our specialties since they became more common.  If you look at our shelves, we even have a few in stock!  The most important thing when looking at pawning a gaming laptop is ensuring you don't get taken advantage of.  Many pawnbrokers simply don't see the difference between these and regular computers, and will undoubtedly price your loan as such.  At Tempe Pawn and Gold, you're dealing with the experts in Tempe.  We will pay the most cash for gaming laptops that are 2 years or older, and have a minimum value of $150 or more.
We update our prices on a near daily basis, and believe in factoring in all variables possible.  If you have accessories, cases, or extras with your gaming laptop, then bring them on down!  We will happily get you extra cash on your loan with these items.  On top of this, our pawn shop takes into account the condition of your items as well.  If you take good care of your electronics, then you'll get what it's worth!
Acer Nitro 5 – HP Victus – MSI GL66 Pulse – Lenovo Legion 5 & more!
Our Pawn Loans Work on Your Schedule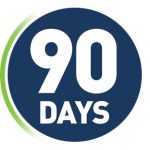 Our goal at Tempe Pawn and Gold has always been to help our customers in Tempe get the cash they need, and find financial security no matter how long it might take.  Our pawn loans are always written for a period of 90 days.  At any point during this period, customers can repay their loan and get their gaming laptop back.  There's no additional charges whatsoever for early payment.  Even more so, we will apply our redemption discount to reduce the total amount due, if the loan is satisfied prior to the 60th day of the loan.
Come the end of the pawn loan term, all we ask is that the interest accrued is paid up to that point.  At Tempe Pawn and Gold, we can rewrite the principal amount of the loan for another 90 days.  And, we can do this as many times as you may need.  And once the loan is paid in full, you will receive your gaming laptop back, in the same condition it was received.
Pawn gaming laptops at Tempe Pawn and Gold and be confident you're getting the money you paid for and deserve from your computer.  We're the local Tempe computer experts you can trust!