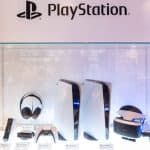 Video games were once just a way for kids to pass time by on a rainy day when they couldn't go outside, and kept them content.  In 2020, that is just not the case.  Now a days, gaming systems continue to become more advanced with every generation and are played by guys and girls of all ages.  The PlayStation 5 is the 9th generation of game consoles, with outstanding graphics, online interactive ability and motion gaming with Virtual Reality. Therefore, it is easy to see that you can fill your pocket full of cash if you sell us your game gear and console.  So, bring it down to Tempe Pawn and Gold and cash in when you sell PlayStation 5 for the best offer around.
Valuing to Sell PlayStation 5
Bring in your PlayStation 5 Game Console, and let us assess the highest amount possible for a cash offer.  Tempe Pawn and Gold is the best place to receive a professional appraisal and turn it into cash for you!
To begin our appraisal, first we test the system. It is important for us to verify that it connects with the WIFI and that all capabilities function correctly.  After that, we look at the external condition.  If there are any scuffs, scratches or visible marks, it affects the resale value.  In the end, we refer to the fair market value before we present our cash offer to you.
Click on the bottom right to connect with an associate via live-chat.  We can answer your questions and start the process on-line prior to you arriving at our store.
Or you can text us with your questions at (480)506-0268, and we will respond with answers promptly! 
Get the Most Cash Possible for Your Gaming Console!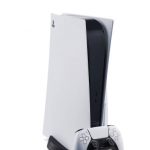 Whether you have only the game console with 1 controller, or you have all the accessories and a gallery of games to go with the console, bring them down to Tempe Pawn & Gold.  However, the more you bring in, the bigger the cash offer.  Because, if its cash you need, selling it all together makes that stack of cash higher and higher!  In addition, bring along any receipts you have from the purchase and the original box it came in.  These items increase our offer as well!
*All of our evaluations are free of charge.  Likewise, there are no obligations to accept our cash offers.
Whenever our cash offer is accepted, we will need a valid Arizona ID and a few signatures.  After that, we count the cash and you will be walking out the door.  From the evaluation, to handing you the cash can take as little as 5-10 minutes.
Pawn Loans on PlayStation 5's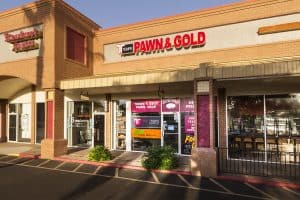 Rather than Sell Your PlayStation 5 Console, you can opt to pawn your game system for cash.  All pawn loans are for a 90-day loan for cash today.  Your valuables are kept safe and secure in our locked vault until it is paid in full.  You can satisfy the loan at any time, and we will pro-rate the interest to date.  Once the loan is satisfied, we return your items back to you the same day!
Whether you are looking to buy, sell or pawn valuables, Tempe Pawn and Gold is the place to come!  We provide the highest cash offers, and will put that cash in your hand today!