With each and every year that passes, it's clear that the laptop computer is a necessary item to the average household.  It's impossible to do anything if you don't have a computer to do it from.  When's the last time you tried to get a job without one?  It's near impossible these days.  In addition, students who are returning to college, a laptop is certainly a staple to them.  Despite the quick technological advances, it's a simple fact that computers tend to degrade at a fast rate.  Although, it does help to have a laptop buyer near to sell your present model.  As a result, having more money to buy a newer model.
At Tempe Pawn and Gold, we understand this too well and are more than happy to help you get a jump start on buying your new laptop by being your Tempe laptop buyer for your old one.  Selling your laptop for cash at our Tempe pawn shop is the smartest way to put yourself onto the path of getting a new and improved computer.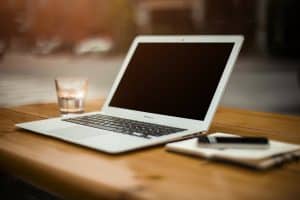 Cash for Any and All Laptops
At Tempe Pawn and Gold, we buy just about any laptop from the last few years no matter what issues you're experiencing with it.  We've been Tempe's designated laptop buyer for well over a decade.  Therefore, ensuring that people are able to put the cash they need in their pocket to solve their financial issues. Laptops have also transformed greatly over the last few years and now don't just include those things that flip from the middle.
In what we're more than happy to purchase from customers in Tempe, Phoenix, and Chandler.  In addition, we will also pay cash for the vast majority of tablets as well.  For many people, having a good tablet is pretty close to having a good laptop.  However, it can be at a fraction of the price.  No matter what the reason is, we're more than happy to also be your tablet buyer. As a result, allowing you to upgrade to the latest and greatest of your laptop or tablet needs.
Laptop Computer Loans Also Available
Computers hold on to some of the most sensitive and personal information in our day-to-day lives.  Making it just not all that simple to part with it by selling it.  At Tempe Pawn and Gold, we completely understand.  Therefore, financial difficulties do not have to put your sensitive information at risk.  In the end, we're more than happy to still put cash in your pocket for your laptop with a Laptop Loan instead.
The beauty in this is you can still get the same amount of cash in Phoenix, Tempe, or Chandler for your laptop.  However, the difference being it's written out as a loan instead.  Meanwhile, having 90 days to pay the  full balance.  Moreover, once it is paid we are happy to return the laptop to you.
From Phoenix to Tempe to Scottsdale to Chandler, Tempe Pawn and Gold is the only laptop buyer to trust in the Greater Phoenix area.