ELECTRONICS LOANS TEMPE LOCALS LOVE FROM OUR LITTLE PAWN SHOP
Top Dollar Loaned on your Electronics!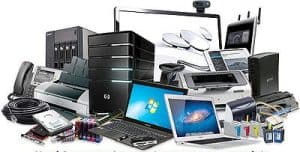 Highest Prices Paid for Electronics!
Electronics Loans from our pawn shop in Tempe, are a fast and convenient way for you to get the cash you need right away. Tempe Pawn & Gold continues to offer the most money for your modern HD TVs that are 2 years old or newer, digital cameras and recorders, flat screens, iPhone, Android, iPods, or other electronic items. Loans are also offered on Sony, Samsung, and others. We also provide offers for electronic devices like GoPros, along with Bose sound systems too. The Amazon Brand (such as Fire TV Stick, and Amazon Echo) works here with us!
Is There a Limit to What You Will Loan?
Sadly, yes. If we are to provide a loan, several requirements apply: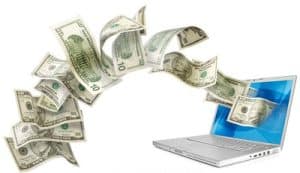 First, we can only accept electronics that are complete; by this, we mean all accessories that are a part of the electronics can be allowed. If there are missing components, it would be a bust. Second, we can only accept electronics less than two years old from the current time you arrive seeking a loan.  The third is that we have a limited storage capacity, so large electronics or old electronics may not qualify; despite our want to assist in these matters. Here are basic rules of thumb:
TVs: Make sure they have all accessories, primarily the remote that came with the TV itself. Also, we cannot take in wall-mounted TVs as the mounting bracket was most likely sold separately. The TVs must be within two years of the time of the buy.
Phones. These must be working and with no damage. They must also have the necessary accessories that come with the phone itself; just like with TVs. Also like TVs, the phone must be within two years.
Laptops. Laptops must be in working condition with the latest version of Windows. They must also be complete with all accessories that came with the laptop computer as well. Finally, as with all electronics, the 2-years old or newer standard applies.
Our Electronics Loan Process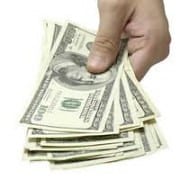 Having served the Tempe area, for over a full decade we've streamlined our electronics loan process. We are focused to get our customers in and out of our pawn shop as fast as possible.  It all starts when you bring down your electronics to Tempe Pawn and Gold in person.  Keep in mind that if you're going to get an electronics loan from us, we're going to need all accessories that came with the electronics so that we can test the item, and we only make offers on electronic items that are complete.  Lastly, we do want to let you know, that an item must have a resale value of $150 or more to offer you a cash loan.
Once you enter the store, one of our lovely associates will take the article from you and do some light research to evaluate the electronics current market value.  We'll then factor in the condition of the item and then make you a cash offer.  Now, this cash electronics loan offer you don't have to accept fully.  Say you only need $50, and we offer you $100.  It's always wiser to take the $50 as planned.  This makes it easier to pay back, and the interest amount at a bare minimum too.  Should you accept, we'll need your valid ID to complete the paperwork, then collect a few signatures from you. After that we will put cold, hard cash right in your hand.
At any time during the 90 days, you can retrieve your valuables when you pay off the principal balance plus the interest, and we'll hand your items back, in the same condition they were received.  But, we're always happy to help you if you need more time.  Therefore, if you aren't able to repay the loan in full at the end of the term, you can pay only the interest, and we'll be able to extend the loan for another 90 days cost-free.
What Electronics Can We Loan On?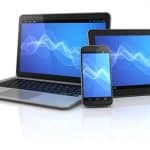 We loan on laptops and other electronics that are complete as they were when factory sealed. Tempe Pawn will loan the most on 90-day loans on Apple, Dell, IBM, Compaq, Toshiba, Sony, Epson, HP or any other brand. Please bring all remotes, manuals, power cords, and accessories. Without them, we cannot complete the transaction.
You can bet on the fact that if it plugs into a wall, we'll be the ones to make you an electronics loan on it.  As the top pawn shop in Tempe, we have a proven track record over a decade, Tempe Pawn has become the pawn shop that people rely on for electronics loans, with the best offers and reasonable interest rates.  We're in the business of serving and helping our customers and, as such, we strive to offer the most on a loan on any modern electronics.
Electronics Loans Available on Musical Instruments & Gear Too!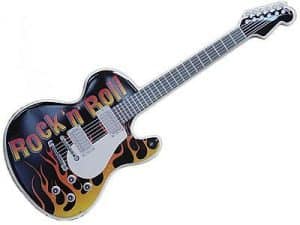 Also, Tempe Pawn will offer a loan on musical instruments; so, get cash for acoustic, electric, and bass guitars, drums, saxophones, synthesizers, and amplifiers. Get the most money for your Fender, Washburn, Guild, Les Paul, and Gibson guitars and store them in our safe and secure storage room for the duration of the loan.
If you have any electronics that you would like to get a loan on, don't hesitate to stop by our pawn shop, Tempe Pawn & Gold; for a free quote or give us a call: (480) 464-0000.