The Directions are Just a Click Away!
Directions to where you need to go and where to turn are always a problem. But no one else has to worry about that when coming to our store in Tempe. We have a zip code directory to suit their needs. So don't delay. Here's what we have to offer.
The Zip Code Directory Listing
These are the zip codes we work on for the Tempe city area:
Our Zip Code Directory Makes It Easy to Pawn or Sell Your Valuables
At Tempe Pawn & Gold you can pawn or sell your valuables for the most cash possible.  Our assessments consider three factors before we make a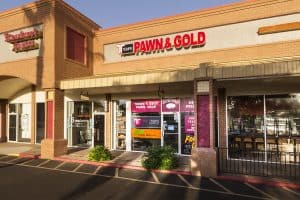 cash offer to you.
The exterior's visual appeal.
If it is in good working condition.
What the current market value is of your item.
All of our assessments of valuables are free of charge. In addition, there is never any obligation to accept our offer.
*Although there is a charge to verify the authentication of Luxury/Designer handbags, shoes and accessories. Please click on bottom of screen to inquire of what brands we can authenticate, and how much it is per item.
You can shop at Tempe Pawn & Gold from the comfort of your home…Check out what we have listed on our eBay page HERE.