When you are accepted to the college of your choice, you know that your time invested will pay off.  Because once you get your degree, you will have multiple opportunities to choose from.  However, once you begin your first semester, you realize how expensive everything is, including books and tools for each class.  Therefore, you start looking for ways to get extra cash, and where to buy things for less.  Pawn shops have been found to be quite helpful in this aspect.  Specially, when a specific tool is no longer needed.  Thankfully, ASU students have Tempe Pawn and Gold to cash in on the valuables they no longer need or use.  But, you still may wonder, do pawn shops buy calculators too?
Do Pawn Shops Buy Calculators?
That answer all depends mostly on the demographics surrounding the pawn shop itself.  That is why the valuables found in pawn shops vary, from one store to another.  Even if they are a franchise store.  Therefore, considering how close ASU is to Tempe Pawn and Gold, we do sell and buy calculators and more.  However, we primarily make offers on financial, scientific and graphing calculators, that are considered high end.  Because these are the calculators that can hold enough value that is worth cashing in on.
Brands and Models we Sell and Buy:
Texas Instruments

TI BAII Plus Professional
TI83 Plus Graph
TI84 Plus Graphing
TI-84 Plus CE Graphing
TI89 Titanium Graphing
TI Nspire CX II Student Software
TI Nspire CX II CAS Student Software

Hewlett-Packard

 HP12CC Financial
HP-12C Plat Programmable

Cascio
Calculating An Assessment Into A Cash Offer
Want as much cash as possible when you sell your graphing calculator to our store?  Here are some tips to ensure that your offer is its very best: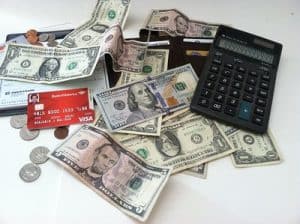 Take the time to clean it up, and have all the accessories that it came with are present and accounted for.  For instance, power cord, the instructions, and the calculator's case cover.
Bring along any accessories that you bought for the calculator, like a carrying case.
If you still have the original packaging it came in, and/or the sales receipt, bring them with you as well.
Our assessments of calculators are free of charge.  In addition, there is never any obligation to accept a cash offer from our pawnbroker.
The assessment considers the exterior condition, along with if the calculator is in good working order.  After that, the pawnbroker will refer to the current market value, to present an offer to you.
If our offer is accepted, all we need is to see your current and valid Driver's License and your signature to complete the sale.  Once that is all said and done, we will count out the cash directly to you!!