Sell Jewelry for Fast Cash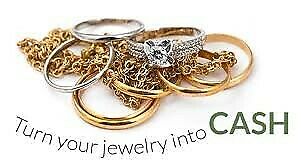 Financial difficulty strikes all of us at the most inopportune times.  No matter how often we're told money isn't the answer, it really is what drives much of life and when you have none of it you'll know very quickly why it's so important.  When you're in need of cash, it can be difficult to part with the things you love, but we often overlook the items that are worth the most.  So many of us are quick to sell our electronics that we have so many of to try and recoup cash to pay a bill when the answer is much easier than that: jewelry.  The true value of gold, silver, and diamond jewelry is often forgotten and when compared to electronics, there's simply no comparison.   Selling jewelry at Tempe Pawn and Gold can take you from zero to hero in mere minutes.
Gold, Silver, or Diamonds
No matter what kind of jewelry you have in Tempe, it's as good as cash at our Tempe Pawn & Gold.  We've been dealing with all kinds of fine jewelry and gemstones for well over a decade are experienced at the valuation of the many different types and finding ways to get our customers the maximum amount of cash for whatever items they have to sell.  You can rest assured that when you deal with Tempe Pawn and Gold, you're being paid the fairest and most allowable amount for your jewelry possible.
Accuracy Ensures the Most Cash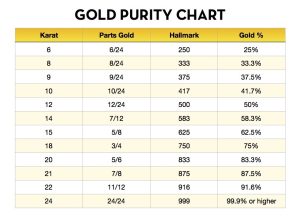 There's many different types of gold and silver jewelry out there in the world.  Accurately testing each different kind to ensure its purity and type is incredibly important.  All of our pawnbroker associates are able to tell the quality of jewelry by both touch due to their years of experience, and through various tests available at Tempe Pawn and Gold.  All gold and silver jewelry typically comes with a stamp indicating the purity the manufacturer intended it to have, and this tells us its purity from 40% up to 99.9%.  One way or another, we use specialized acid to test this advertised purity and often find that some jewelry can be more or less pure than is actually stated.  This ends up in many customers getting more cash for their gold jewelry than they might've otherwise thought.
One aspect that keeps us on the cutting edge of jewelry buying  is that we constantly update our prices to reflect what people are actively buying and selling jewelry for.  We do this for silver jewelry, gold jewelry, and diamond jewelry all the same.  The key to our success here at Tempe Pawn and Gold when customers are selling jewelry is fair and equitable prices.  One way or another, selling jewelry is the fastest and safest way to find the financial security that you need in your daily life.  From gold to silver to diamonds, in as little as five minutes you can get cash for bracelets, necklaces, rings or whatever you have hiding in your jewelry box at home.