Quick Cash from Diamond Loans Tempe Residents Rely On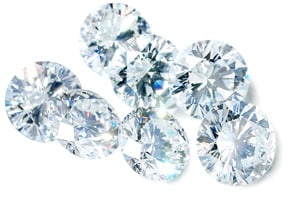 Diamond Loans Tempe Deserves
When you are struck with the need for cash for unexpected emergencies, diamond loans can be just what you need!  Specially if you come to Tempe Pawn and Gold for that pawn loan.  And why?  Because we have pawnbrokers that are focused to offer the most cash possible, to help you get back on your feet financially.  In addition, we make sure you are well informed of the process, and what can increase your cash offers.  It's simple and a helping hand when you are in need of temporary cash.
A Diamond's Value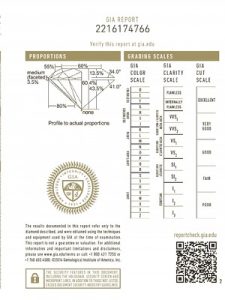 All pawn loans are based on the value of the item's brought in to a pawn shop to secure a loan.  But, out of all valuable item's that retain their monetary value well, these precious stones can vary greatly on how much cash they can bring you.
A diamond's value is based on the 4 C's of Diamonds grading system. And these characteristics and their scores and ratings are listed on their certificates of authentication, that comes from a jewelry store when you purchase them.  They are as follows:
Cut – Many people think that this is regarding the shape it is cut in.  But, it's actually how the diamond is cut, for the facets to shimmer the reflected light that hits them.  These facets are what gives a diamond its brilliance.
Color – This is more of a degree of having a lack of color.  They are more like hues, and vary in the degrees of them.  The grading scale is from D to Z, which are 22 variations, ranging from brown, yellow and blue amongst them. The most rare and most valuable of diamonds being actually clear.
Clarity – The clarity of a diamond refers to the imperfections they may have.  Blemishes are on the exterior of the diamond, while inclusions internal imperfections.
Carat – Lastly, the carat is the measurement, or the weight of the diamond.  A carat equals 200 milligrams, and is divided into 100 'points'.  Therefore if you have a diamond that is .5 carats, it weighs 100 milligrams, or a 'fifty pointer'.
Types of Diamond Loans Tempe Residents Can Get Cash From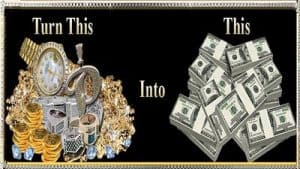 Tempe Pawn and Gold does not discriminate against any types of diamonds you bring in to pawn at our store.  Whether they are loose diamonds, diamond earrings, pendants, or engagement or wedding rings, we are happy to provide you with cash, based on the loan to value that they hold.
If your diamonds are set in a piece of jewelry, we will analyze and assess the precious metal separate from the diamond to come up with the most cash possible for you.  The valuation considers how pure the gold, platinum or silver is, weigh it, and then confirm the current spot price of it.  Then, both the diamond and gold assessments are added together, and you will be presented with our cash offer.
All of our assessments are free of charge, and you are never under any obligation to accept our cash offer.
The Terms With Our Diamond Loans Tempe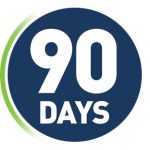 If you accept the offer, we will need to see your current and valid driver's license to complete the contract.  The diamond's pawn loan will be written for 90 days, and will need a couple of signatures to seal the deal, so to speak.  Once that is said and done, our pawnbroker will count out the offer in cash and hand it directly to you.
Your diamonds will be kept in our locked vault, waiting for your return.  During the 90 days, you can come in and make payments on the loan, or pay it off in one lump sum.  if you return and pay off the pawn loan before the 60th day of the contract, we will deduct a redemption discount from the total amount due.  Once the loan is satisfied, our pawnbroker will retrieve your diamonds from our vault, and gladly return them to you in the same condition as they received them.
If you find that you need more time, please come in and talk to us!  Because we can rewrite the loan for another 90 days, if you pay us the interest accrued only.  And we can do this as many times as you wish.
It is never our intent to keep your valuables that are utilized for a cash loan.  But, you are always able to relinquish your ownership of them to our pawn shop, to remove yourself from any further obligation to the loan or the store.

Tempe Pawn and Gold is here to offer our customers the most cash possible on diamond loans and more, seven days a week!  If you have any further questions, please click on the bottom right of your screen, and an assistant from our Live Chat will be more than happy to help you!