Now that you are back to work, you don't have the idle time you did in 2020.  On top of it, inflation continues to rise, and can cause financial distress.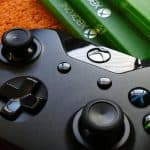 So why not take advantage of the demand, and sell Xbox Series X/S for a stack of fast cash?  These gaming consoles are still hard for retailers to keep on the shelves, a year later.  Therefore, your gaming system can be a source of cash and keep you ahead of the game and out of debt. Specially when you sell it to Tempe Pawn & Gold.  So, bring it down to our pawn shop to see what offer is waiting for you inside!
All of our valuations of gaming consoles, accessories, and games are free of charge.  In addition, there is never any obligation to accept an offer.
Sell Xbox Series X/S Based On Assessment
The assessment of your Xbox Series X/S console is how our pawn shop calculates the offer you are given.  It is based on its overall condition, if everything works
properly and what its resale value.  Therefore, you can see how the following tips can be vital to make sure you receive as much cash as possible:
Bring in your game console in its best condition possible.
If you still have the sales receipt, and/or the box it came in at the time of purchase, bring them too.
In addition, make sure that you have all of the accessories, cords, controllers and adapters that it came with.
Lastly, if you bought any games or accessories separately, bring them, as well (bring their receipts if possible too).
At the beginning of the valuation, our pawnbroker will examine the exterior of the the Xbox, accessories, et al,.  After that, they will plug it in, and power it up, to verify that it functions properly.  Finally, the current market value will be confirmed, and you will receive our cash offer.
Offers Becoming Cash In Your Hands
If you accept our cash offer, all we need is to see your valid Arizona Driver's License, and your signature.  Once the paperwork is finalized, we will count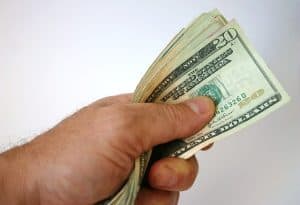 out our offer in cash directly to you.  The entire process can take as little as 15 minutes from assessment to cash!  Because at Tempe Pawn & Gold, we know that time can be as valuable as money to you.  Therefore, our pawnbrokers will tend to you and your cash needs as quickly as possible.
If you are needing temporary cash, but are not willing to sell your Xbox, a pawn loan might suit your needs better.  
Click on the bottom right of the screen to reach an assistant via live-chat.  You can get any questions you may have answered, and even begin the process before you even drive over to our store.  This also can lessen the time it takes to see the cash in your hands when you sell or pawn valuables at Tempe Pawn & Gold.