Computer Buyer Tempe Relies On!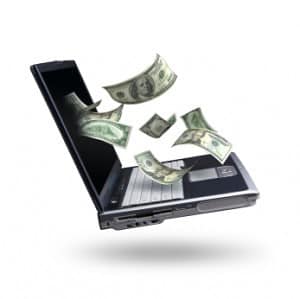 Computers dominate every inch of our lives from our educational pursuits to our professional pursuits.  Becoming proficient at operating a computer, or other similar devices like laptops, MacBooks, smartphones, and tablets are simply unavoidable for anyone who wants to be a functioning member of society.  Also due to the quickly evolving nature of technology as a whole, we're likely to go through multiple computers over simply the span of a decade in order to stay on top of the curve.
This technology devalues at an insanely fast rate, and nobody should simply leave their devices sitting around their house collecting dust.  At Tempe Pawn and Gold, we can help you recoup some of your original investment by being your computer buyer in Tempe, Phoenix, and Scottsdale.  We're more than happy to pay cash for your used computers that still have a value of $150 or more, and are 2 years old or newer.  Let's take a look at how quick and easy the process is for those wanting to sell computers.
We Buy…  Sony – Lenovo – Samsung – Apple – Intel – Dell – and more!
Selling Computers for Cash in Minutes
The process from start to finish can literally take as little as 15 minutes from when our customers walk through our door, to when they leave with fast cash in their pocket.  When you decide to bring your used computer through our Tempe pawn shop doors, you've made the right choice!  Because one of our associates will immediately jump to your assistance and begin the quick and simple valuation of your item.
It all begins with a simple testing of all the most basic, functional features that we would expect from any computer or tablet.  This includes ensuring that it can connect to wireless networks, play sound/video, has Windows and other essentials that we all need from such a device.  This takes no more than a minute or two.  And does not require us to delve into any of your personal information at all.
The last little piece of this puzzle is for our associate to investigate what your exact model of computer is currently being bought and sold for in the global market.  To ensure that all of our customers from Tempe, Phoenix, Mesa, and Scottsdale are getting the fairest deal possible we base our offer off of other computer prices around the world.  This ensures that you're getting the most cash from your Tempe computer buyer, and that we're paying the fairest amounts for any and all computers.
We Pay Cash for Used Computers, Laptops & Tablets
When we really look at the consumer electronics available today, they really are all computers in some way, shape, or form.  From tablets to smartphones, laptops or MacBooks, these are all types of computers and at our Tempe pawn shop we are more than happy to pay cash for all of them.  Make sure that it is no more than 2 years old, bring in all of the accessories it came with, sales receipt and original box and we'll hand you a stack of cash in mere minutes.  As Tempe's leading computer buyer, we do our best to never turn a customer down from getting the cash for their computer when they need it the most!
Tempe Pawn & Gold is the pawn shop Tempe residents can rely on for the most cash possible as your computer buyer!