Even in times when you seriously need some cash, the last thing you would consider is selling your power tools.  Although, you could utilize their market

value and pawn power tools for the cash you need at Tempe Pawn & Gold.  A secured loan simply puts cash in your hands now, based on the value your power tools hold.  During this time, we keep your power tools safe and secure until the loan is satisfied.  After that, you have 90 days to pay the loan off in full, and we will happily return your power tools back to you.
Assessing Your Power Tools
At Tempe Pawn & Gold, we are geared to find the value in your power tools.  Because your items of value are what the amount of the collateral loans are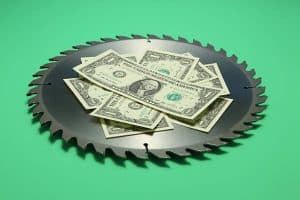 based on, besides being security to guarantee repayment.  So consequently, for the most cash possible, ensure you bring all that it came with at purchase.  For instance, drill bits, power cords or their power supplies.
Our process of valuations is efficient, and considers three factors to base our lending ability to you.  It begins with examining the aesthetic appeal of the power tool.  Therefore, the less physical wear and tear that is apparent, the better your cash offer will be.  In addition, it is imperative that we verify that your miter saw is in internally in good working condition.  After that, our associate will refer to the current market value the same make and model of your tool.  Once all that is completed, we will be able to present you with an accurate assessment and the best cash offer possible.
*Our valuations of power tools are free of charge, and free from obligation to accept our cash offer.  Although, our percentage rate of the market value is higher than a majority of pawn shops in Tempe, Mesa and Phoenix areas.
Offers to Securing a Cash Loan
Once a cash offer is accepted from Tempe Pawn & Gold, we need just a couple of things to complete the process. After you provide a valid and current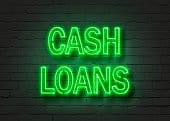 Arizona ID and a few signatures, we put the cash in your hands.
For the loan's duration, your valuables are safe and securely locked in our vault.  You will have 90 days to pay the loan and full, and retrieve your valuables.  Although, if you are able to repay the balance prior to the 60th day, we will apply a redemption discount.  As a result, costing you less to pay off the loan.
However, if you need more than the 90 days, please come and talk to us.  With paying only the interest accrued to date, we will be able to extend your loan for another 90 days.