Your Tempe Diamond Buyer
Think your diamonds are one of a kind? Looking to get some extra pocket change? Need a place close by in the Tempe area to get that cash? That's where Tempe Pawn and Gold steps in. We're the Tempe Diamond Buyer that can get you the best value for your diamonds in cold hard cash!
What Diamonds Qualify for This Tempe Diamond Buyer?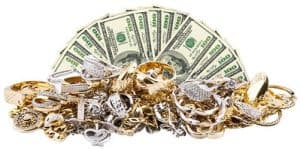 We're not too picky when it comes to buying diamonds from our customers. While diamonds are a girl's best friend, we like to think we are a friend to our customers as well. As such, we are willing to take diamonds of many forms.
Loose Diamonds. These are the diamonds that are pieces not a part of a particular set of jewelry.
Diamond Jewelry. These are diamond studs embedded into a jewelry piece, such as a brooch, necklace, tiara, etc.
All manners of cuts and colors. Couldn't call ourselves a diamond buyer if we didn't buy diamonds in their various forms. Naturally, the higher the carat and more refined cut, the better the payout. Starting from D grade all the way to Z grade colors. D grade being the highest and most sought after, and Z grade being the lowest, but still accepted in Diamond Circles, like ourselves.
Any Other Qualification We Need to Have?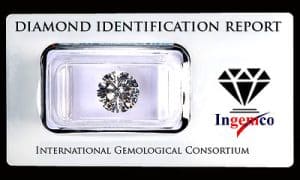 To complete the buying process there are key forms of Identification will need. Some will be deal breakers, others will enhance the process of authentication. They are the following:
A Current, Valid, Arizona State-Issued ID. In most cases, the customer's driver license. This is the primary form we gauge when creating the payout. This is a deal breaker. If you don't have this, we can't complete the transaction, meaning we can't give you money. That's sad for us.
The receipt of the diamonds themselves, or certificate of authenticity from a qualified appraiser. This is not a deal breaker but it helps with the authentication.
The diamonds. Can't buy diamonds if you don't bring them. Make sure you have a means of carrying them. Usually a small pouch or satchel.
What Makes Tempe Pawn Ideal To Be Your Tempe Diamond Buyer?
We're the best choice for a Tempe Diamond Buyer as our reputation as a pawn shop precedes us. Our staff has been gifted with over thirty years of combined experience so they will be able to provide the best assessments for your diamonds. You need not look further than Tempe's trust pawn shop, serving the city of Tempe.