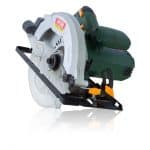 Tools themselves are an investment.  Because their range in cost can vary according to their general uses.  Although, add a motor to them, you are not only investing in easing the task at hand, but their retained value increases in your favor.  Therefore, to sell power tools can greatly help you get the cash you need quickly.  Although if you want to know you got the most cash possible, sell them to Tempe Pawn & Gold.  Whether they are gas, corded electric or battery-powered power tools, we will help you get the cash you need quickly!
Assessments to Sell Power Tools
Tempe Pawn & Gold is the best place to bring in your power tools for an assessment.  Because we recognize the value to be found in your power tools, to provide the best cash offers around.  We consider 3 main factors to base our valuations.  They are how well the power tool has been maintained, it's aesthetic appeal, and it's current market value.
*To ensure that you get the best cash offers possible, bring along all the accessories your power tool originally came with. In addition, bring in your receipt of purchase and the case or or box it came in or with. 
Our assessment begin with examining the external condition of the power tool.  So consequently, bring them in and present them, as if you were looking at it to buy.  In addition, we will plug in the tool, or it's power supply to test for it's internal working condition. Likewise, we will start up any gas powered tools to verify they start up easily and work correctly.  After that, we will refer to the current market value of that particular make and model of the machine, and present a cash offer to you.
Although our assessments are free of charge, there are no obligations to accept our offers either.  However, we are confident that our cash offers are the best around compared to our competition!
Electric, Battery-Powered and Gas Tools We Will Buy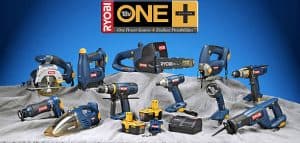 We will buy any make or model of the following power tools at Tempe Pawn & Gold
Air Compressor
Chainsaw
Sander/Buffer
Drill
Jigsaw
Leaf Blower
Miter Saw
Rotary Tool
Sabre Saw
String Trimmer
Wood Router
Is Pawning Power Tools an Option?
If you are not willing to part with your power tools, yet you are in a situation needing cash, we can help!  Tempe Pawn & Gold does offer pawn loans on power tools, if you are temporarily short on cash.  Securing a loan with your power tools is a viable means of getting the cash you need, without sacrificing the tools you love.  Likewise, pawn loans are fast, simple and there is no waiting for an approval.