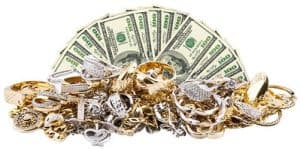 Never has it been quicker or easier in the twenty-first century to get fast cash in Phoenix, Tempe, or Scottsdale using an item you wear around your neck, bracelet, or finger on a day-to-day basis.  At Tempe's leading pawn shop, Tempe Pawn and Gold, your diamond jewelry is as good as cash and can be converted into it by pawning diamond jewelry.  When you pawn diamond jewelry, you take that equity you have in your precious item and turn it into that cash you need in the moment.  It's a safe, secure, and quick way to solve whatever financial difficulties you find yourself in.  Let's take a look at how you can pawn diamond jewelry in mere minutes at Tempe's leading pawn shop in town.
Securing Your Pawn Loan
The process is quick and simple and all begins when you bring your diamond jewelry on down to Tempe Pawn and Gold in person.  No matter who you're dealing with, we can guarantee that they'll be a true expert when it comes to diamonds and whatever precious metal (gold, silver, or platinum) that it's set in, sporting years upon years of experience dealing with it.
The first piece to pawning diamonds is to come up with a cash value for whatever items you bring in.  This is done using the same standards that any reputable jewelry shop would also use with diamonds: Cut, Color, Clarity, and Carat.  Through evaluation of each one of these aspects, we evaluate your diamonds and then separately valuate any other precious metals that the diamond may be set in.  These two values combined creates your valuation, and it's based on this that we make you a cash offer on a pawn loan.
After accepting, we put cold, hard cash right into your hand.  There's no nonsense, no long waiting process, no bank transfers – just a fast and easy exchange of cash right into your pocket.  Throughout the duration of your loan, your diamond jewelry will remain untouched in our safe and secured storage vault.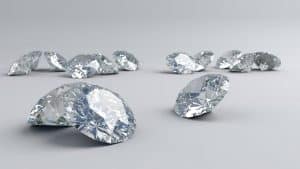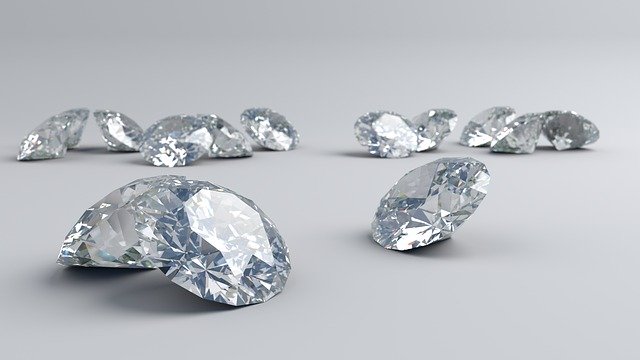 Repaying on Jewelry Is Flexible
Our goal as Tempe's pawn shop is to help its citizens secure funding for whatever money ailments they're experiencing.  This means showing compassion and sympathy when nobody else in the world is ready to.  The flexibility we show when you pawn your diamond jewelry with us is how we take care of our customers.  Every loan has a period of ninety days with which to redeem, pay back the loan, and retrieve your item.  The sooner you retrieve your item in Phoenix, Tempe, or Scottsdale, the lower the interest amount you have to repay to Tempe Pawn and Gold.
We understand more than most that financial disparity can sometimes take far more than a simple ninety days to resolve, and we're certainly not in the business of forcing people into worse situations to find said money.  We're more than happy to allow any of our customers the privilege to extend their pawn loan for another ninety days by simply paying off the accrued interest up to that point.  It's this simple folks, at Tempe Pawn and Gold you're getting the best deal available to you for your diamond jewelry.