Sell MacBook Air or Pro for Fast Cash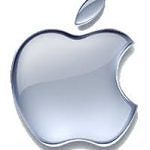 In the last few years, Apple MacBooks have become one of the most popular computers for just about every activity you can think of.  From those of us trying to complete our higher education, to those of us who work in a professional setting, a MacBook computer is one of the best tools we can use to help us meet our success.  There always comes a time, however, when we have to let our precious computers go.
Whether we're trying to upgrade to a newer and greater MacBook, or we're ready to swap to a different kind of personal computer, it's important to sell Apple MacBook for cash to get you partway there.  There's no better place to sell MacBooks than at Tempe Pawn and Gold as we pay the most cash in Tempe, amongst the electronics buyers in town.  Let's take a look at the process and how you can sell your laptop in mere minutes.
The Process of Selling Your Laptop
In our decade plus of experience buying, selling, and trading electronics such as laptops and smartphones, we've done everything in our power to help people get their cash in as fast a way as possible.  From the moment you walk in to our Tempe pawn shop, you can be in and out with hundreds of dollars in cash in as little as five minutes.
While it's quick and easy to just pop on down to our store in person, you're more than welcome to start the process by using our live chat at the bottom of the screen.  We can get you a quote for selling your Apple MacBook and work out the finer details to expedite your in-person experience even more if need be.
Assessment to Sell MacBook = CASH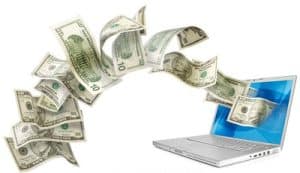 When you do stop on by, our associate will take a look at your computer and begin a simple test to ensure that all of its basic functions still work.  This includes simple tasks like connecting to wireless networks, playing video/music, launching applications, and charging.  As long as all of this in order, the last piece of the puzzle to ensure all our customers are getting treated fairly is we check what the exact model and generation of Apple MacBook is has been released in the last 2 years, or newer, and still is valued at $150 or more.
The price of technology is constantly fluctuating and impossible to keep on top of especially given the wide variety of Apple laptops that exist in 2021.  This check of the global market makes sure that the price you're selling your MacBook for is the maximum cash value you'd find anywhere in Phoenix, Mesa, Tempe, Chandler, or Scottsdale.  Tempe Pawn and Gold has nothing more than its customers best interests in mind throughout every transaction.  You can rest assured that when you're selling computers to us, you're in good hands from start to finish.
So don't delay, if it's time to sell your Apple MacBook then get started today.  We're open seven days a week and here to put fast cash in your pocket at Tempe Pawn and Gold.