The Apple iPad has become one of the most ubiquitous tools found in every industry across the world.  At the beginning, it simply started as a replacement for a personal computer, or something smaller for entertainment when you don't want to lug your laptop around the house or with you.  What the Apple iPad has become is so, so much more.  It's being used in schools in the education field, it's being used as a point of sale item in stores, and even as an interactive menu for patrons to order in restaurants.  The Apple iPad is everywhere, and given its starting price of hundreds of dollars, it's no question that its reselling price is still just as high.  If you're holding on to spare Apple iPads and you want to upgrade or simply have no need for your tablet, then come sell Apple iPads to us at Tempe Pawn and Gold.  No matter if you're from Tempe, Scottsdale, or Mesa, we'll pay you top dollar for any generation of Apple iPad today.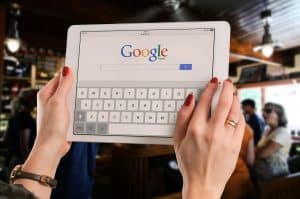 Fast Cash for Your Apple Tablet
We're one of the leading places for technology in all of Tempe.  Our Tempe pawn shop has been buying and selling all kinds of tablets since they were first introduced near a decade ago.  With so many different generations of Apple iPads having come and gone, it takes a true expert to know what exactly they're dealing with from features to generations in order to accurately provide the highest cash valuation possible for our customers.  You can rest assured that at Tempe Pawn and Gold you're getting the highest cash value possible for your tablet in town.
Selling your iPad can take as little as five minutes and all starts when you bring your tablet down to our Tempe pawn shop.  There's no point in making an appointment or anything, we always have appropriate staff to deal with any walk-in customers who are ready to get fast cash.  The first thing our associate will do when you enter our pawn shop is assess it to ensure that it's in complete working condition from top to bottom.  This includes testing all the basic features like wireless networks, video playbacks, and all the other essentials that a future buyer would expect from an Apple iPad.  With this all in order, the last check we do is to see what the global market is currently buying/selling your exact model for.  All of our pawnbrokers base your cash offer on what the market looks like to ensure that no matter what day or what time, you're getting the fairest and highest cash offer possible.  No matter if you're from Tempe, Mesa, or Scottsdale, selling an Apple iPad to Tempe Pawn and Gold is the quickest way to get cash for your used tablet in mere minutes.
We Loan on Apple iPads Too!
Sometimes selling your iPad is not what you want to do with it, and you'd like the option to get it back at some point in the future.  At Tempe Pawn and Gold, we're more than happy to loan cash on your Apple iPad giving you the option to reclaim it at some point in the future.