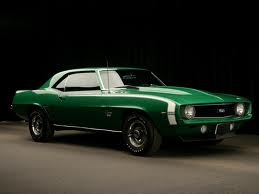 Hassle Free Auto Title Loans Tempe From Tempe Pawn and Gold
Auto Title Loans in Tempe, title loans or any other vehicle loans are a type of secured loan in which you can use the clear or almost paid off title of your vehicle as collateral. We have all heard about auto title loans from ads that we have seen on TV, the internet or heard on the radio. Many do not understand how auto title loans actually work causing them to miss out on a valuable cash resource when it is most needed. Everybody has found themselves in a situation where cash is needed quickly. It may be needed for important and necessary home repairs like replacing an air conditioning unit, unexpected medical or dental bills, vehicle repairs or whatever the need for cash may be.  No matter your location, we can help.  We proudly service Tempe, Mesa, Chandler, and Scottsdale.
RE-FINANCE YOUR CURRENT AUTO TITLE LOAN WITH OUR AUTO TITLE LOANS IN TEMPE
Our Auto Title Lender in Tempe wants you to know that when you find yourself in a situation where you need cash fast, you do have options available and that our auto title loans program can help you quickly obtain the cash you need now for whatever the reason. When Auto Title Loans are made, you surrender your vehicle's title to the lender and allow them to place a lien on it in exchange for the amount you are borrowing. So unlike other types of car loans, auto title loans allow you to utilize the title of a vehicle that you already own to secure the cash you need while continuing to drive your car regardless of your credit history. Whether you have good credit, bad credit slow credit or no credit the cash you need may be in the vehicle that you are driving.
So, if you own a and have a clear title or an existing title loan from another lender then one of our title loans can get you the cash you need in minutes with no hassles and regardless of your credit history.
What You Need to Get Auto Title Loans Tempe Residents
Let's talk about the process!  The process is insanely quick, and actually completely handled by us fine folks at Tempe Pawn and Gold, LLC.  When you come to refinance an auto title loan, all you have to bring is all your current documentation from your current title loan lender.  Once we have the documents, our associates will make you a rival offer most likely with lower interest rates, or a lower monthly payment, but will definitely be better than your current situation.  Should you choose to accept our offer, we'll have you sign some documents then we will go and pay off your current title loan ourselves in person, and you'll just continue to make your payments through us instead of your previous title loan lender.
It's as simple as that — we take all the grunts work out of it for you and get you into a situation that can more easily get you on your feet.
BAD CREDIT NO PROBLEM WITH OUR AUTO TITLE LENDER
Come into our pawn shop in Tempe, and let our staff appraise your vehicle and fill out a bit of paperwork.  And within minutes you will be driving away with the cash you need. At Tempe Pawn and Gold, you can get up to 36 months to repay your auto title loan.  That's with no penalties or fees applied if you pay your car loan off early. Also, with an auto title loan you can continue driving your car until your loan has been repaid as long as you continue to make the required minimum payments. We offer competitive and fair title loans through Phoenix Titles Loans, LLC. Tempe Pawn and Gold can loan on cars, motorcycles, RVs, ATVs, airplanes, boats, golf carts, tractors, and more.
Get the cash you need and still drive your car!
We give you the cash, and every month you pay us the interest. Or, ideally, you would pay us the interest plus some principle in order to bring down the loan balance.
The loan can be repaid anytime without any pre-payment penalty.
The interest rate depends on the size of the loan. This is governed by Arizona State Statute.
Still curious how it works? Check out this great auto title loans FAQ page for more details!
We can often do Auto Title Loans through Phoenix Title Loans LLC, that other lenders won't do. For example, we have made loans on boats, airplanes, motor homes, and even Lamborghinis. Also, you have the option of requesting that your automobile get stored in return for a lower interest rate. Call or stop by to see why our private, professional, secure auto title loans in Tempe might be right for you.  Proudly offering service to Scottsdale, Mesa, and Chandler as well. Simply stop by our store today.