Are you looking around your garage for items that will put cash in your hands quickly?  Well, your paint sprayer can help you achieve your goal at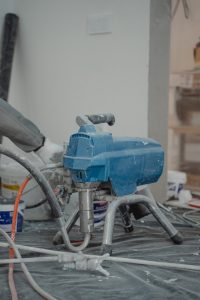 Tempe Pawn & Gold.  Therefore, sell paint sprayer to us, to receive the best offer possible.  Once our offer is accepted, we turn it into cash in your hands within minutes.  Whether it uses an air compressor, HVLP, or is airless, gather up the accessories and bring it down to our store.  You will be happily surprised on the offer that is waiting for you!
PAINT SPRAYER BRANDS WE BUY:
Ensuring You Get the Best Offer Around to Sell Paint Sprayer
At Tempe Pawn & Gold, we feel that giving you the upper hand to get the most amount of cash possible, is the least we can do.  Therefore, the following
tips will make sure that the offer you receive is the best one around from our pawn shop:
Take the time to clean up the sprayer and bring it to us in its best possible condition.
Make sure that you have all the accessories that it came with at the time of purchase.
In addition, bring any extra accessories you bought separately for the sprayer equipment.
If you still have the sales receipt and/or original box it came in, bring them as well.
To calculate a cash offer, our pawnbroker will first assess your painting equipment.  That begins confirming all accessories are there, and then to examine the overall condition of it.  After that, it will be plugged in and powered up to make sure it is in good working order.  Finally, the current market value of your paint sprayer will be verified.  With all of the factors considered, we will present our cash offer to you.
Turning Best Offers Into Cash In Your Hands & Fast!
Once our is accepted, we will need to finalize the sale, with your valid Arizona Driver's License, along with your signature.  Once that is said and done,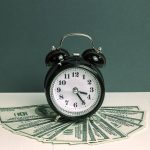 we will count out the offer in cash directly to you.
The entire process from the valuation to cash in your hands, can take as little as ten minutes.  Because, there is no time to waste when someone needs cash.  Therefore, we do not waste your time whether you are looking to sell or pawn your HVLP Paint sprayer.
Tempe Pawn & Gold continues to provide multiple ways to make the cash you need turn into cash in your hands when you sell or pawn valuables to us.