Pawn Electronics for Fast Cash & a 90 Day Loan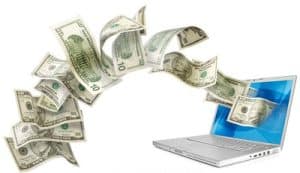 Electronics are perhaps one of the best ways our lives have been enhanced, in multiple ways, However, its technological advancements continue to grow and expand on a daily basis.  Thus, the electronics that we buy do not retain their value as well or as long as they used to. Although items like the Apple MacBook still hold an impressive amount of value, that you can utilize to get the cash you need when you pawn electronics at Tempe Pawn & Gold.
Tempe Pawn and Gold understand the immense value that all electronics have, and can turn these electronics into cold, hard cash.  Pawning electronics for cash are a fast and secure way to solve whatever financial issues are in front of you without having to go through the hassle of borrowing money from neighbors, or God forbid waiting months for the bank to get back to you.  You can pawn electronics in Tempe, Scottsdale, or Chandler in mere minutes at Tempe Pawn & Gold pawn shop.
Brands to Pawn for Cash –Apple – Samsung – LG – Lenovo – HP – ASUS – Dell – Intel – Sony – And more!
 Any and All Electronics Loans Are Possible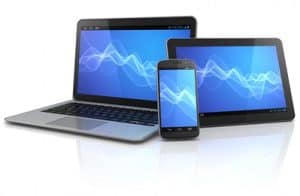 At Tempe Pawn and Gold, we simply don't turn away electronics.  The entire purpose of a pawn loan is that all you need is an item that acts as collateral to secure your repayment.  The catch is that the amount of the pawn loan is based on the value of your electronics.  The newer your laptop, smartphone, or smart watch, the more cash we're happy to loan to you.
With this being said, we're also a unique Tempe pawn shop in that we're committed to serving our customers particularly when it comes to electronics.  If you've got literally any electronics of value, no matter how small or how large, we can almost guarantee that we'll be happy to offer a cash loan on it in just a few minutes.  Pawning electronics is a flexible cash loan process that takes you from zero to hero in mere minutes.  If you can plug it into the wall, then it's time to come down to Tempe Pawn and Gold and turn it into cash NOW!  Smartphones, laptops, iPads, televisions, musical instruments/equipment and more will get you cash when you pawn electronics to our store.
Sell Electronics for Cash Too!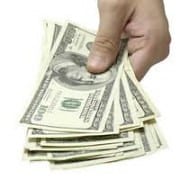 If you've recently upgraded to a new smartphone or laptop, then this is for you!  Before you consider getting a pawn loan against a smartphone or tablet, take a look at that old phone/computer you have sitting in a drawer and how quick it devalues on a daily basis.  While it's natural to want to hold on to our old used electronics as a security or safety measure, we might as well be throwing money away with how quick the market decides they're worthless.  We're more than happy to be your electronics buyers and give you cash for any old devices you've got sitting around.
If you're in Tempe, Mesa, or Scottsdale, then there's no money to keep throwing money away.  Come sell your electronics for fast cash at Tempe Pawn & Gold or get an electronics loan today from our Tempe pawn shop.