The BEST Engagement Ring Buyer Tempe has!

Our pawn shop is your #1 local engagement ring buyer!
Getting rid of an engagement ring is often a very emotionally distressing process, especially after a harsh breakup or a divorce. Our pawn shop offers the most professional, discreet, and honest appraisals you'll find anywhere in Tempe, Scottsdale, Mesa or Chandler. Our employees are diamond experts who we guarantee will offer you the most cash for your engagement ring. We WILL offer you the price you deserve, regardless of what led you to our pawn shop. At Tempe Pawn and Gold, you can expect to be treated with the utmost respect and courtesy, as we value the loyalty and reputation we've built among our customers.
Why Should I Sell My Engagement Ring to You?
Tempe Pawn and Gold is the premier diamond jewelry buyer in Scottsdale, Tempe, and Phoenix, however there's obviously more important factors to take into play when selling such a valuable object.  The most important factor to consider is that all of our employees are trained in diamonds from a GIA-certified expert here in the valley.  This training process spans over six weeks and trains them on not only valuation of diamonds, but also on the 4 C's for evaluating the overall quality of a diamond.  These 4 C's are cut, color, clarity, and carat.  Cut is the shape of the diamond(some cuts are more desirable on the market), color is, well, color(diamonds can be brown, yellow, blue, white, etc.), clarity is the ability to see through the diamond, but is more so whether or not there are notable defects, cuts, scratches on the stone itself, and the last, carat, is the estimated weight/size of the diamond itself.
Having an associate that's trained in those 4 factors is the most important thing to consider when selling your engagement ring as with an inexperienced agent a valuation on one diamond can stray thousands of dollars from the actual value, with most pawn shops most likely erring on the very, very low side as they simply aren't trained.  You can have faith in Tempe Pawn and Gold that they're not only trying to take care of you, but are qualified and experienced enough to take care of you.  We make it our point to help the fine citizens of Tempe, not hurt them, so when you find yourself in a time of need, or maybe just want to make some cash, Tempe Pawn and Gold is your place to turn.  We're in the business of helping college students, young professionals, or anyone who decides to walk through our doors.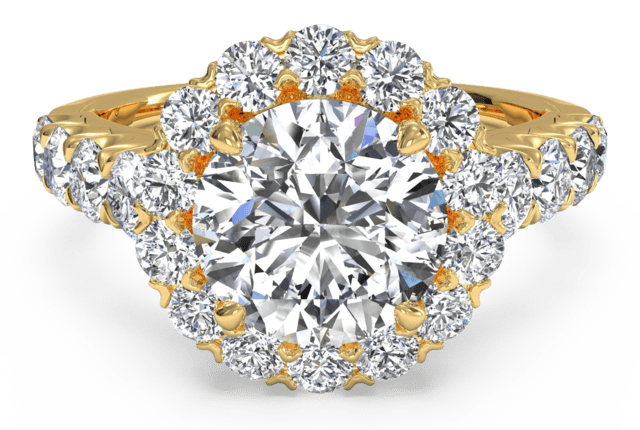 Our pawn shop is the premier engagement ring buyer Tempe
You can choose to sell the whole ring to us, or  if it suits you better, just the diamond so you can keep the band. Engagement rings hold their value extremely well because they are comprised of diamonds, which are very valuable in ANY market, and precious metals such as silver, gold, and even platinum. Many other jewelry buyer do not have the knowledge, nor the experience necessary to appraise engagement rings correctly. Even those that do understand the appraisal process won't ever offer you the true value of these precious items. We guarantee to offer you the most fair price for your engagement ring and can pay cash for it too! Our pawn shop has more than 20 years of experience in buying all kinds of diamonds and jewelry, so you can rest easy knowing that you've come to the right place. If you are looking for some extra cash and have a spare engagement ring, come in to our pawn shop to get easy money within minutes of walking in the door!
Proudly serving Tempe, Scottsdale, Mesa, and Chandler!