The BEST Engagement Ring Buyer Tempe Has!

Our Pawn Shop Is Your #1 Local Engagement Ring Buyer!
Getting rid of an engagement ring is often a very emotionally distressing process, especially after a harsh breakup or a divorce. Our pawn shop offers the most professional, discreet, and honest appraisals you'll find anywhere in Tempe. Our staff has the skills and tools needed to offer the most cash for your engagement ring. We WILL offer you the price you deserve, regardless of what led you to our pawn shop. At Tempe Pawn and Gold, you can expect to be treated with the utmost respect and courtesy, as we value the loyalty and reputation we've built among our customers.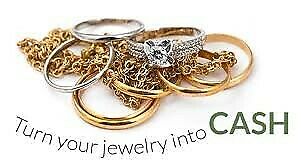 Why Should I Sell My Engagement Ring to You?
Tempe Pawn and Gold is the premier diamond jewelry buyer in Tempe.  However there's obviously more important factors to take into play when selling such a valuable object.  Our pawnbrokers are prepared to utilize the most trusted diamond tester, to verify they are genuine diamonds, the Adamas, by Presidium.  In addition, we do practice assessing a diamond's value based on the 4 C's of Diamonds.  These 4 C's are cut, color, clarity, and carat.
Our pawnbrokers are well equipped, experienced and skilled to assess your diamonds, and/or verify the certificate of authenticity you have from an official appraiser.  You can have faith in Tempe Pawn and Gold that they're ready, willing and able to ensure we offer the most cash possible when you sell engagement ring to our store.  We make it our point to help the fine citizens of Tempe, not hurt them, so when you find yourself in a time of need, or maybe just want to make some cash, Tempe Pawn and Gold is your place to turn.  We're in the business of helping college students, young professionals, or anyone who decides to walk through our doors.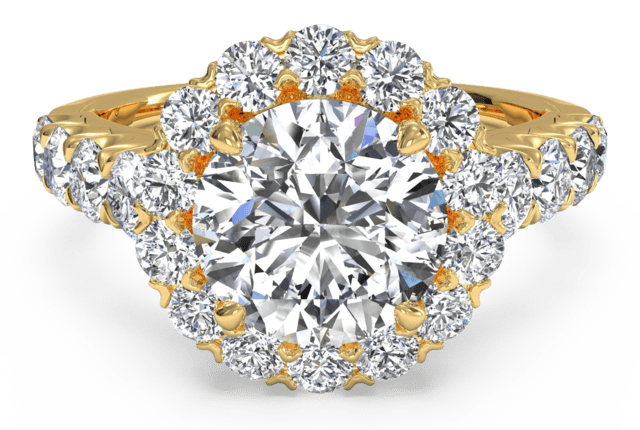 Our Pawn Shop Is The Premier Engagement Ring Buyer Tempe
You can choose to sell the whole ring to us, or  if it suits you better, just the diamond so you can keep the band. Engagement rings hold their value extremely well because they are comprised of diamonds, which are very valuable in ANY market, and precious metals such as silver, gold, and even platinum.  And we find that our practice to assess the precious metal and precious stones separately, is the best way to ensure we are offering you the best cash offer around!
We guarantee to offer you the most fair price for your engagement ring and can pay cash for it too! Our pawn shop has more than 20 years of experience in buying all kinds of diamonds and jewelry, so you can rest easy knowing that you've come to the right place. If you are looking for some extra cash and have a spare engagement ring, come in to our pawn shop to get easy money within minutes of walking in the door!