Get the Best Value from the Silver Buyer Tempe trusts!
Simply being a pawn shop focusing on gold is not enough to stay on the competitive edge. The Valley's Top Silver Buyer Tempe Pawn and Gold is the best choice in getting the most cash from scrap silver to Native American Silver Jewelry to even SILVERWARE (if it contains actual silver)!  With over a decade of valley buying experience, and ten valley wide locations, we've bought and sold millions of dollars in silver over the years.  This makes Tempe Pawn and Gold your place to stop and let be your silver buyer today.  Whether it's a silver watch, silver jewelry, silver coins, scrap silver, or even broken silver jewelry, it's as good as cash in Tempe, Phoenix, and Scottsdale.  Come to the pawn shop you can trust for fair prices, and fair treatment, without feeling like you've been taken advantage of.
What exactly do you accept for silver anyways?
There is almost NO limitation to the type of silver we're willing to buy from you. We start off with the scrap silver, the kinds of silver that just has trace amounts of the element. We'll also handle junk silver (different from scrap silver in that it has traces of nickel to confuse it with silver). Then there's the standard types: silver bullion, silver coins, silver jewelry (and silver estate/heritage jewelry), and more. We also have taken a great interest in Native American Silver Jewelry. Any collection of silver that you own is worthwhile to us. So don't be shy in showing it and getting the money you deserve.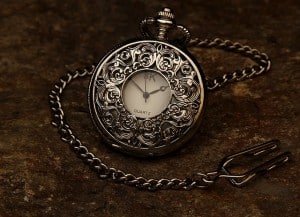 How does this process work?
The great thing about us being a top name in silver buyers is that our process is straightforward. You come in with your silver, we inspect it to see its worth, and we give you an offer in cash for the silver we buy from you (or from you selling silver to us, depending on your perspective). IF you like the offer, you get the money from us at that time. The process takes only a few minutes or more depending on how much you're willing to have us buy from you. If you have any further questions, simply contact our store or click the link to our FAQ Page.
Here's a few more details about our valuation process when we buy silver.  Our first step is to inspect the silver jewelry piece(for coins it's as simple as looking at the year and type to determine value) and look for what's known as a stamp.  Typically, most silver is marked as .925 sterling indicating 92.5% purity which is common for silver.  The next test is what's known as an acid test wherein we scrape a bit of silver off the piece(it poses no damage to the silver whatsoever, it's an industry accepted practice) and place some acid on the silver flakes to check for reaction.  If there's no reaction, good!  That mean it's authentic silver.  Next, we take its weight in grams and then multiply that by what the current silver prices are on the greater global market.  We then make you a cash offer which, should you accept, we will put cold, hard cash in your hand after we collect a few signatures and you're off on your way!
What is the benefit of having Tempe Pawn buy my silver?
We at Tempe Pawn and Gold love what we do, and that is being the best pawn shop in the Valley, serving the cities of Tempe, Phoenix, Chandler, Gilbert, and beyond. Our standing of ten years of successful business has proven this to be fact. But don't let our standing stop you from coming to us to get money in your pocket. Let us buy your silver and get paid from us today!