Those of us in the know are aware of what a nice pair of sneakers can cost.  Michael Jordan left a lifelong legacy in basketball, baseball, and also in the fashion industry with his shoes.  Today, Air Jordans can be worth their weight in gold when brought to the right place.  Our pawn shop, Tempe Pawn and Gold, is here to pay you the cash you deserve for your used or new Air Jordans.  Sell Jordan shoes to us today and get the cash you deserve!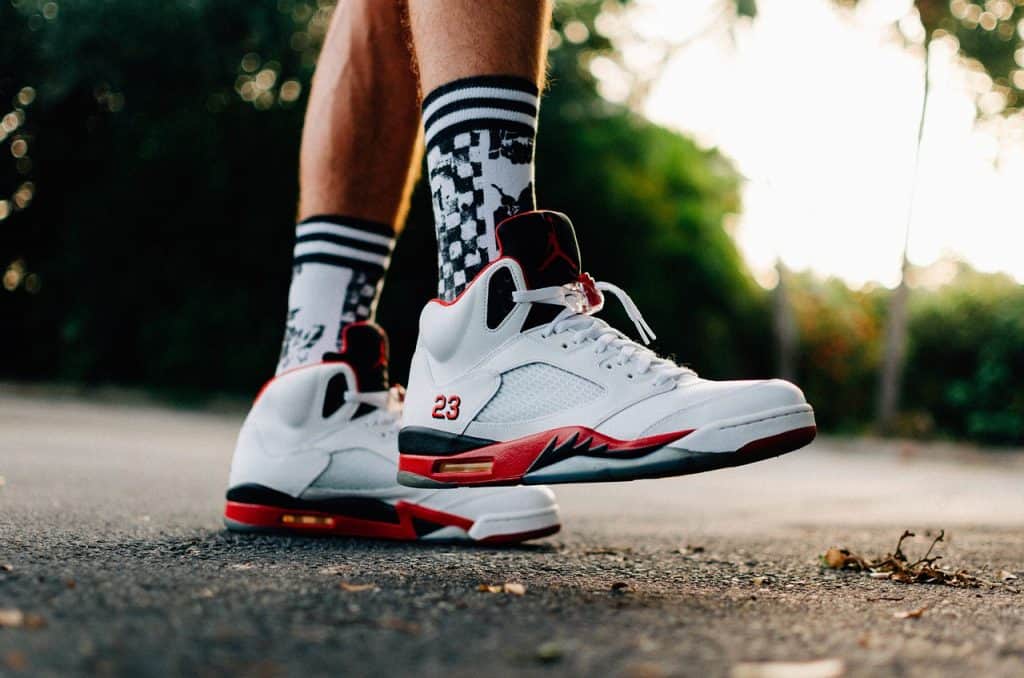 Selling to Our Pawn Shop
At Tempe Pawn and Gold, we specialize in buying, selling, and loaning cash against items of value like jewelry, electronics, tools, and fashion items like shoes.  This makes us an expert in a wide array of items, and in particular, Jordan shoes!  We've bought, sold, and loaned against hundreds of pairs of Jordan shoes.  We're aware of market trends and current prices.  Similarly, our employees themselves also stay educated to make sure our customers are getting their worth.
The most important thing to consider when selling shoes is the valuation that the buyer comes up with.  When buying items of value, pawn shops use various types of information to come up with what they believe they're worth on the market.  At Tempe Pawn and Gold, this consists of using both our expertise and various online retailers to accurately value Air Jordans.  While most other Tempe pawn shops err on the side of caution with low prices, our expertise allows us to come up with the highest valuations in town.  This allows us to pay more when you sell your Jordans to us than any of our competitors.
We're Available 7 Days A Week
On top of paying the most cash in Tempe, Scottsdale, and Mesa, we also are open seven days a week.  Customers can get the cash they need for their shoes whenever they need it at Tempe Pawn and Gold.  We also have a live chat with trained professionals available to answer questions before you even come down in person.  Just hit the button at the bottom right, and we can help you evaluate the financial options available to you while answering whatever other questions you have.  We're here to help you get cash for your Jordans whenever.
If you're looking to sell Jordans, Air Jordans, or other shoes for cash, then Tempe Pawn and Gold is your one stop shop to get the cash you need.  We're happy to buy any valuable sneakers, shoes, and Jordans 7 days a week from our customers.
Loans Are Also Available
Parting with Jordans can be a difficult decision, but necessary when finances become tight.  At Tempe Pawn and Gold, we have other resources that can help you get cash without having to sell your Jordans.  With a pawn loan, we simply store the Jordans until you're able to repay us and retrieve your items.  This lets you get the cash you need immediately, while still having the option to get your Jordans back.  At Tempe Pawn and Gold, we're here to help our customers in Mesa, Scottsdale, and Tempe however we can.  If you have Jordans, then reach out today and find out what we can do to help you get the money you need.